Written by Al Beaton | 21 September 2010

Say what you will about Jim Schwartz as an NFL head coach, you cannot deny he has excellent fundamentals when it comes to throwing challenge flags.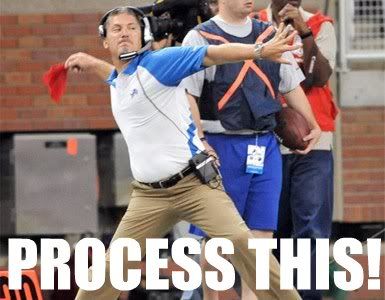 The red flag definitely had some mustard on it, as it flew to mid field. But I'd like to see if Schwartz has an off speed pitch in his arsenal, if only to keep the refs on their toes.