Written by Al Beaton | 29 February 2012

TWFE is working with Guinness to help set a Guinness World Records title for "The Largest St. Patrick's Day Celebration" ever.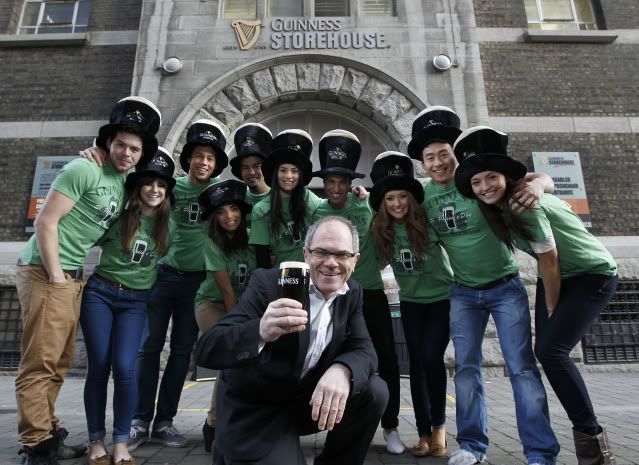 What is this you ask? It's Guinness and St. Patrick's Day, which go together like, well, Guinness and St. Patrick's Day! Guinness wants to set a world record, and is asking bloggers in all 50 states (including yours truly here in Michigan) to help in their quest. All they is asking is when you celebrate St. Patrick's Day, do so in true Irish fashion by raising a pint of Guinness. They would also very much appreciate your visiting Guinness.com and taking a short pledge.
When you go to Guinness.com, you will be prompted to click "Join the Party," after which, you'll be taken to a form to sign the pledge. This form asks for first name, country, zip and optional code, which is MICH. This is how Guinness and I will track pledges. You need a paper trail (as it were) to set a world record, after all.
The site is live now! You'll be doing me a solid by checking it out...and don't forget to pledge! It won't cost you a thing, save for a few minutes of your time and a pint of Guinness. Click the image below to get started!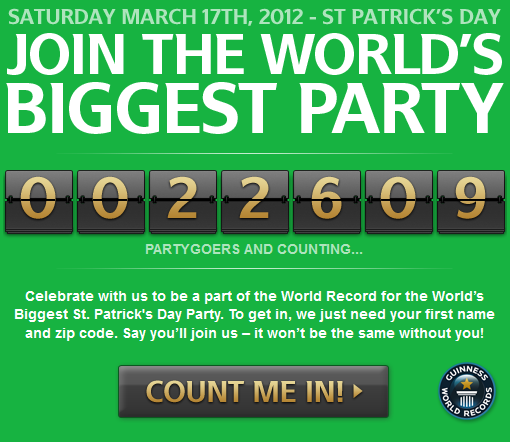 Let me also add to please drink responsibly when celebrating St. Patrick's Day. Don't drink and drive, and if you must be out and about with the Irish (and those who are for one day), please use a designated driver.