Written by Al Beaton | 06 February 2012

As I'm sure you are well aware, TWFE is a football blog, not a gadget review site. In fact, I find most the majority of tech bloggers more than a little smug and annoying with their "if you aren't using the latest and greatest Apple product you're a lesser being and all around Luddite" attitude.
But I do love technology and messing around with gadgets. So when Verizon and the NFL offered me an opportunity to play with an Android smartphone running an exclusive mobile app, I jumped at it. For the past week, I've been using Verizon's NFL Mobile app for Android on a Pantech Breakout 4G phone running Honeycomb.
As usuful as any NFL mobile app will be to a football fan, Verizon's version of the app has a killer feature: Live streaming video from the NFL Network. Killer, as long as you can tolerate watching the likes of Steve Mariucci, Warren Sapp and Dieon Sanders over your smartphone. Sacrifices must be made for the sake of advancing technology...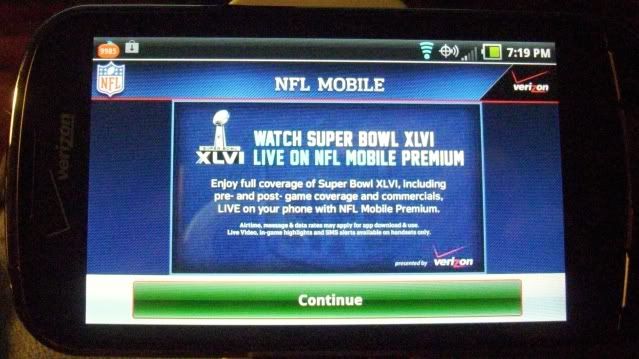 Verizon streamed NBC's Super Bowl broadcast live via the app as well.

I played with the mobile app extensively during the Super Bowl, putting it through it's paces, taking a screenshots along the way. My thoughts, and a video review of Verizon's NFL Mobile app, are after the jump.
Video can be watched over the phone's data stream (the Breakout is a 4G phone, but in my neck of the woods I could only receive 3G speeds) or wifi. Unsurprisingly, I got the best video quality on my home network, which is running wireless G speeds.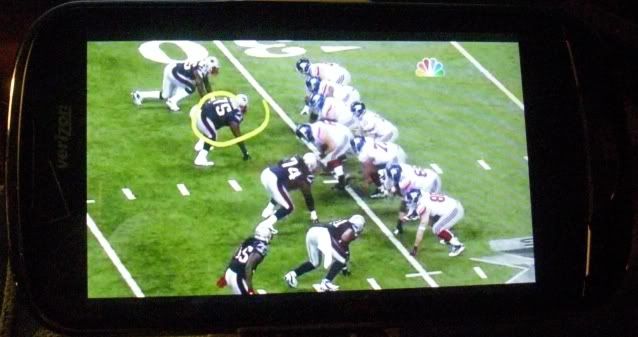 The big game, live on a 4" screen!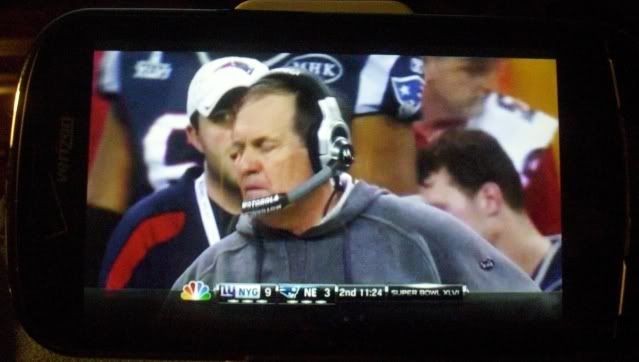 Belichick isn't happy...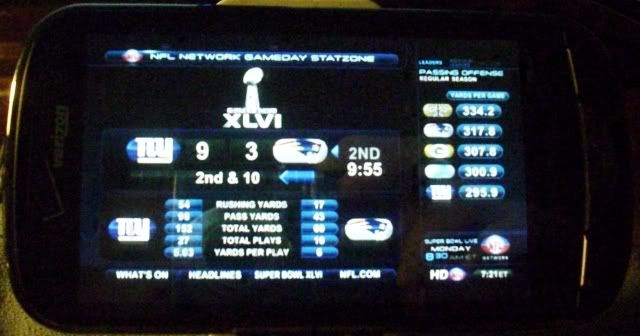 This was the NFL Network's live stream during the Super Bowl.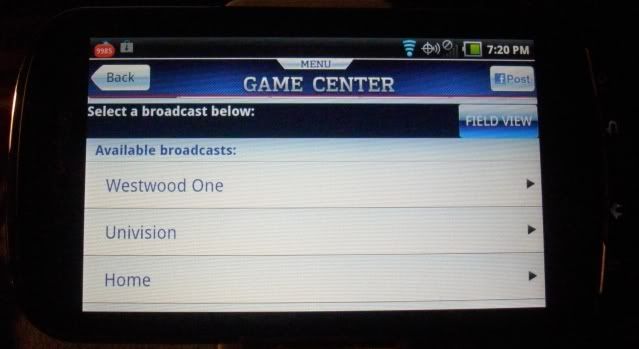 You could also stream the radio play by play.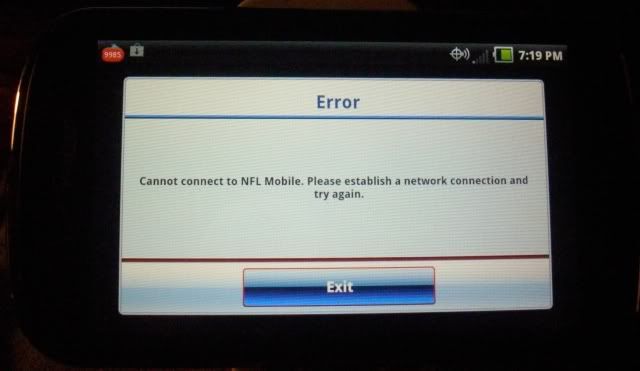 I tried to connect to the Super Bowl stream using 3G,
but had connection issues during the game.
Sunday night I could only connect intermittently to Verizon's 3G network while at home, but that's not necessarily a problem with the app or phone. I'd swear my house is actually a Faraday Cage in disguise, as cell reception is an issue, no matter the network provider. After the game ended, I had a much easier time connecting to Verizon's network, as shown in the video below.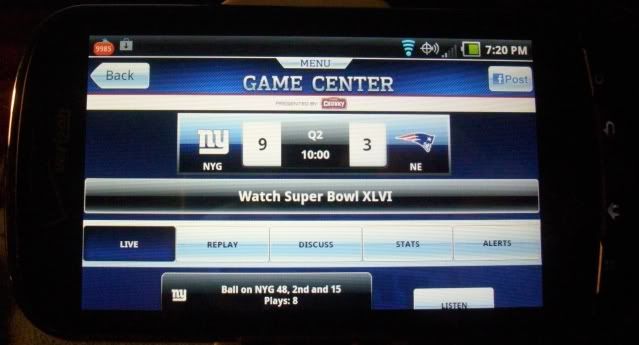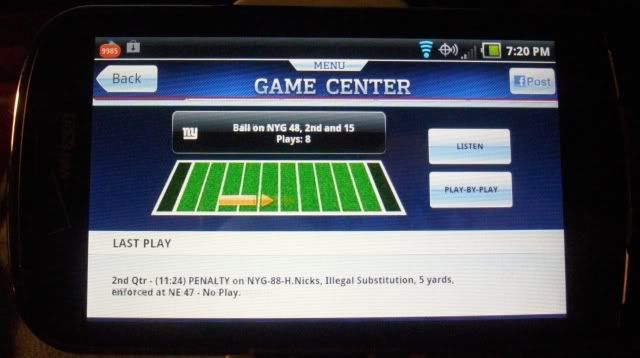 Following the Super Bowl on the Game Center section of the NFL Mobile app.
For my full thoughts on Verizon's NFL Mobile app for Android, I recorded a video review after the Super Bowl ended. (I apologize for the video and sound quality, as, well, I'm not a professional tech writer/reviewer and my camera reflects it)
Overall, I have to admit I loved using the app, especially the live streaming video features. When you're on the go, there's no better way to get your NFL news fix than over live streaming NFL Network video.
As for the gang of analysts and talking heads on the NFL Network, and especially NFL Total Access...I just grit my teeth and learn to deal. It's a a small price to pay.